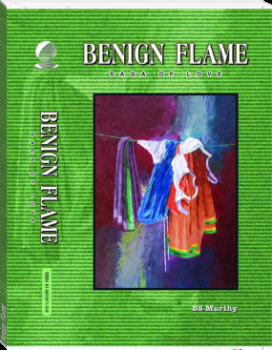 The attractions Roopa experienced and the fantasies she entertained as a teen shaped a male imagery that ensconced her subconscious. Insensibly, confident carriage came to be associated with the image of maleness in her mind-set. Her acute consciousness of masculinity only increased her vulnerability to it, making her womanliness crave for the maleness for its gratification. However, as her father was constrained to help her in becoming a doctor, she opts to marry, hoping that Sathyam might serve her cause though the persona she envisioned as masculine, she found lacking in him. But as he fails to go with her idea, she becomes apathetic towards him, and insensibly sinks into her friend Sandhya's embrace, for lesbian solace.
In time, she comes in contact with Tara the suave call girl who unsuccessfully tries to rope her into her calling to achieve which she introduces Ravi the seducer. However, when Roopa goes to attend Sandhya's wedding, she loses her heart to Raja Rao the groom even as Prasad, her husband's lecherous friend falls for her. The scheming Prasad induces Sathaym to go the corrupt way besides weaning him away from Roopa with the aid of whores to make his path clear to her amour and that throws her into a dilemma. But as fate puts Raja Rao into Roopa's arms, how the tale ends is best described by one Mr. Spencer Critchley, thus: "It's a refreshing surprise to discover that the story will not trace a fall into disaster for Roopa, given that many writers might have habitually followed that course with a wife who strays into extramarital affairs."
Who said the novel is dead; 'Benign Flame' raises the bar.
bs-murthy-benign-flame.epub - 2.3 MB
Crossing the Mirage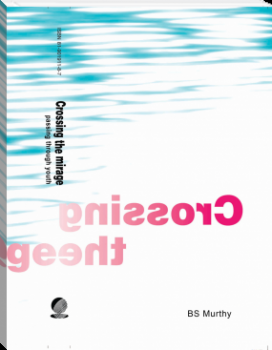 Crossing the Mirage pictures passing through youth of Chandra and Nithya on one hand and Sathya and Prema on the other. Besides picturing Chandra's self-perceived ugliness that stymies his adolescent urges, depicting Nithya's plight brought about by Vasu's jilting and Prema's dejection occasioned by Sathya's juvenile delinquency, this fascinating novel unfolds the possibilities of life in the oasis of hope - of self-discovery for Chandra, retribution to Nithya and atonement for Sathya – and portrays the pitfalls of unrequited love exemplified by the poetic justice of Kala doing 'a Sathya to Sathya'.
bs-murthy-crossing-the-mirage.epub - 759 KB
IF YOU LIKE AND WANT MORE EBOOKS LIKE THIS
PLEASE TELL ME
I HAVE MANY
THANKS